Therapeutic Massage in Cottonwood, AZ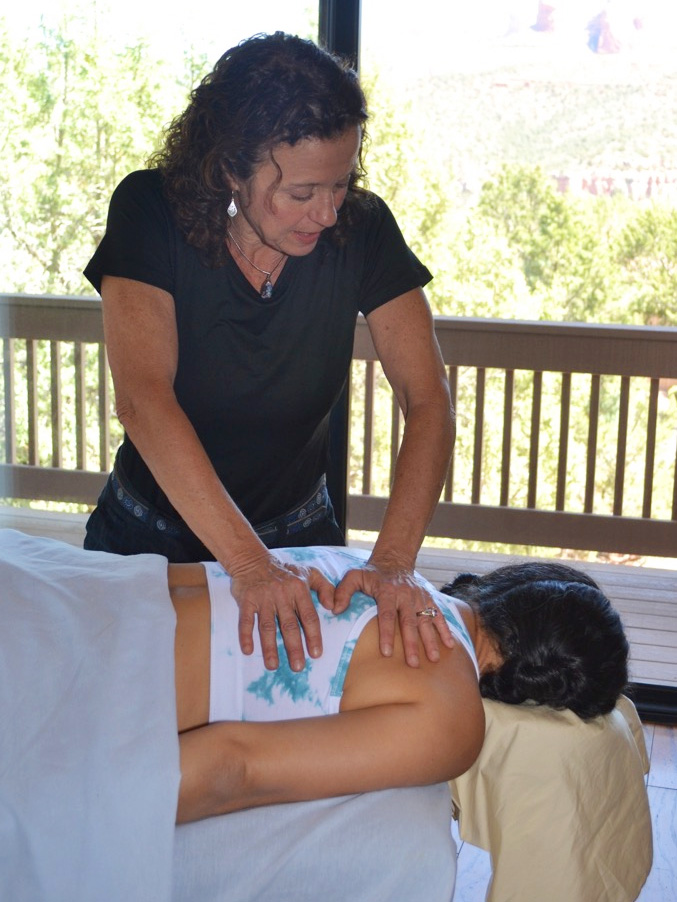 Massage Therapy is the manipulating of superficial and deeper layers of muscle and connective tissue using various techniques to enhance function, aid in the healing process, decrease pain and promote relaxation and well-being.  MYOFASCIAL RELEASE is the primary tool used at Verde Valley Myofascial Release due to it's long term therapeutic effects.
We also offer:
The Massage Therapists at Verde Valley Myofascial Release have worked closely with Physical Therapists and Occupational Therapists in a rehabilitation environment. This training enables us to assess a client's pain pattern and offer therapeutic techniques which will have more of a corrective action then regular massage therapy. Therapeutic massage is designed to correct muscular imbalances which alter our normal movement patterns and cause movement compensations over time. The area of pain is often not the source of the problem.
Our advanced manual therapy training, which includes Myofascial Release,  allows us to identify the underlying problem.   This gives our clients more long lasting relief.
What To Expect in a Session with Verde Valley Myofascial Release
We will tailor the treatment to fit your needs. If you want relaxation and tension relief , Verde Valley Myofascial Release may be just what you need. If you have a specific problem or complaint, we will assess your muscular system from a whole body perspective and advise you on the best course of treatment for the particular condition.
Therapists at Verde Valley Myofascial Release are Experts in Pain Relief
We are successful at pain remediation where others have failed, whether it be a new or long term problem. If you have been dealing with pain and are not living life to the fullest, you owe it to yourself to try Verde Valley Myofascial Release.
We Believe in Wellness
This is the only body that you will receive and it's important to take care of it. Our treatments are amazing for maintaining a well functioning body as well as pain reduction.
Verde Valley Myofascial Release has two convenient locations to serve you. Visit us in Sedona, AZ and Cottonwood, AZ. We also provide mobile services.
Call (928) 592-7020 to set up your appointment today!