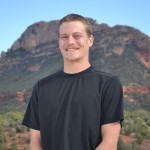 ROBERT M. HENDRYX, L.M.T
Robert has been professionally practicing Myofascial Release and massage for over 15 years. Brought up in a family of Physical and Occupational Therapists, Robert was exposed to body manipulation from an early age and was taught how to treat himself long before he began treating others. Robert has trained extensively under the John Barnes program and also at Hands On-Austin. Before moving to the Verde Valley, Robert practiced his special skill set in Austin, Texas and the Los Angeles area.  He has also assisted with multiple Myofascial Release seminars, in Sedona, AZ.   Robert and his wife welcomed their first little boy in August of 2012 and their second in August of 2015 and are excited to watch them grow in this family-oriented community. His passion for Myofascial Release stems from the ability to help people get to the root of chronic pain patterns as well as maintaining optimal health and wellness.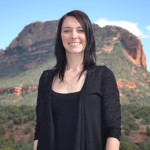 DANIELLE HENDRYX, L.M.T
Danielle Markley has been practicing and studying Myofascial Release and Massage Therapy since 2008. She has direct training from John F. Barnes seminars as well as mentored clinical training with advanced level Myofascial Release practitioners. Danielle attended Healing Hands School of Holistic Health and The Sedona School of Massage for a total of 900 hours in massage training. Along with Massage and Myofascial Release training, Danielle is also a licensed Reiki practitioner. Danielle has taken multiple courses in prenatal massage and has a unique understanding, through myofascial release, of what the body goes through during and after pregnancy. It is her personal goal to help women through this special time by providing compassionate care and the tools needed to release tension and pain. Danielle and Robert welcomed their first little boy into their family in August 2012 and their second in 2015 and look forward to raising them in the Verde Valley.